GREG ROSENMERKEL, BROKER ASSOCIATE
970-404-8181
Greg@TheBestWayHome.com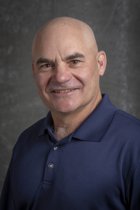 Greg Rosenmerkel graduated from the US Air Force Academy and served as an AF civil engineer for over 25 years. He retired from the AF and moved to the Valley where he continued service for another 9 years as the Engineering Staff Officer for the White River National Forest. He and his wife Linda have been married over 30 years and raised two great kids, Ally who is at UC Santa Cruz and Ray who is at the USAF Academy.
His professional experience provides a solid foundation for real estate—asset management, community planning and development, construction, maintenance, environmental compliance and cleanup as well as all the logistical and leadership challenges along the way.
This was his family's 13th move so they've experienced many of the emotional and financial ups and downs of buying and selling homes, they have been tenants and landlords. He hopes to focus on helping just a small number of clients, buyers and sellers, find some comfort through a significant and stressful process.